Toyota Camry for Sale in Greenville, MS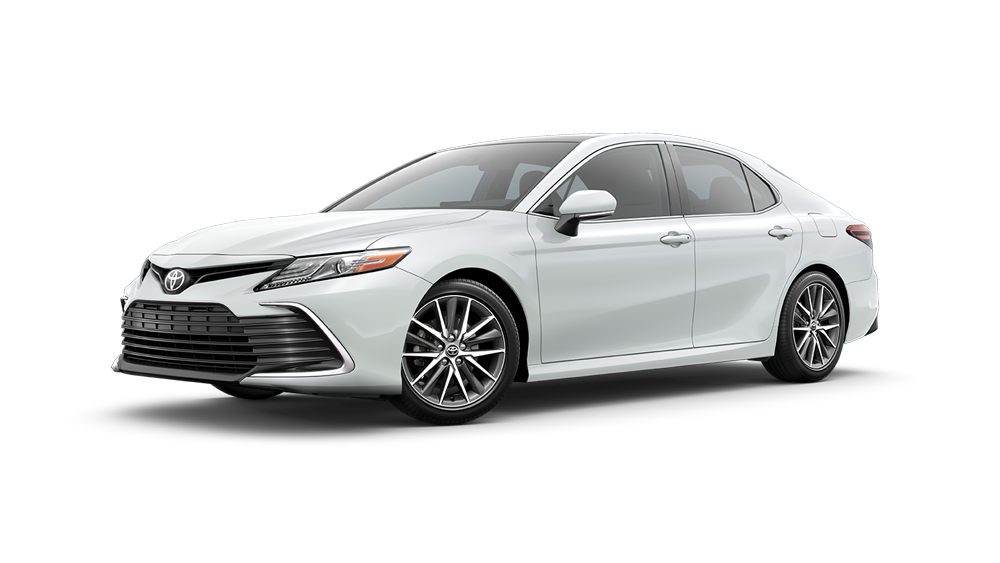 The Toyota Camry has been a familiar sight on U.S. roadways for years, and drivers across the country understand the reason behind the car's popularity. The sedan appeals to drivers with its smooth ride, safety-focused design, and surprisingly modest price tag. It also pairs reliable performance with disciplined fuel efficiency to offer a rewarding drive every time you start the engine. Toyota also offers a range of modern tech tools for enhanced driver assistance, connectivity, and entertainment.
Whenever you want to take a closer look at the Toyota Camry, come check it out here at Oakes Toyota. You're invited to visit our Greenville dealership to see this popular sedan inside and out. We'll also let you hop in to take the Camry for a test drive.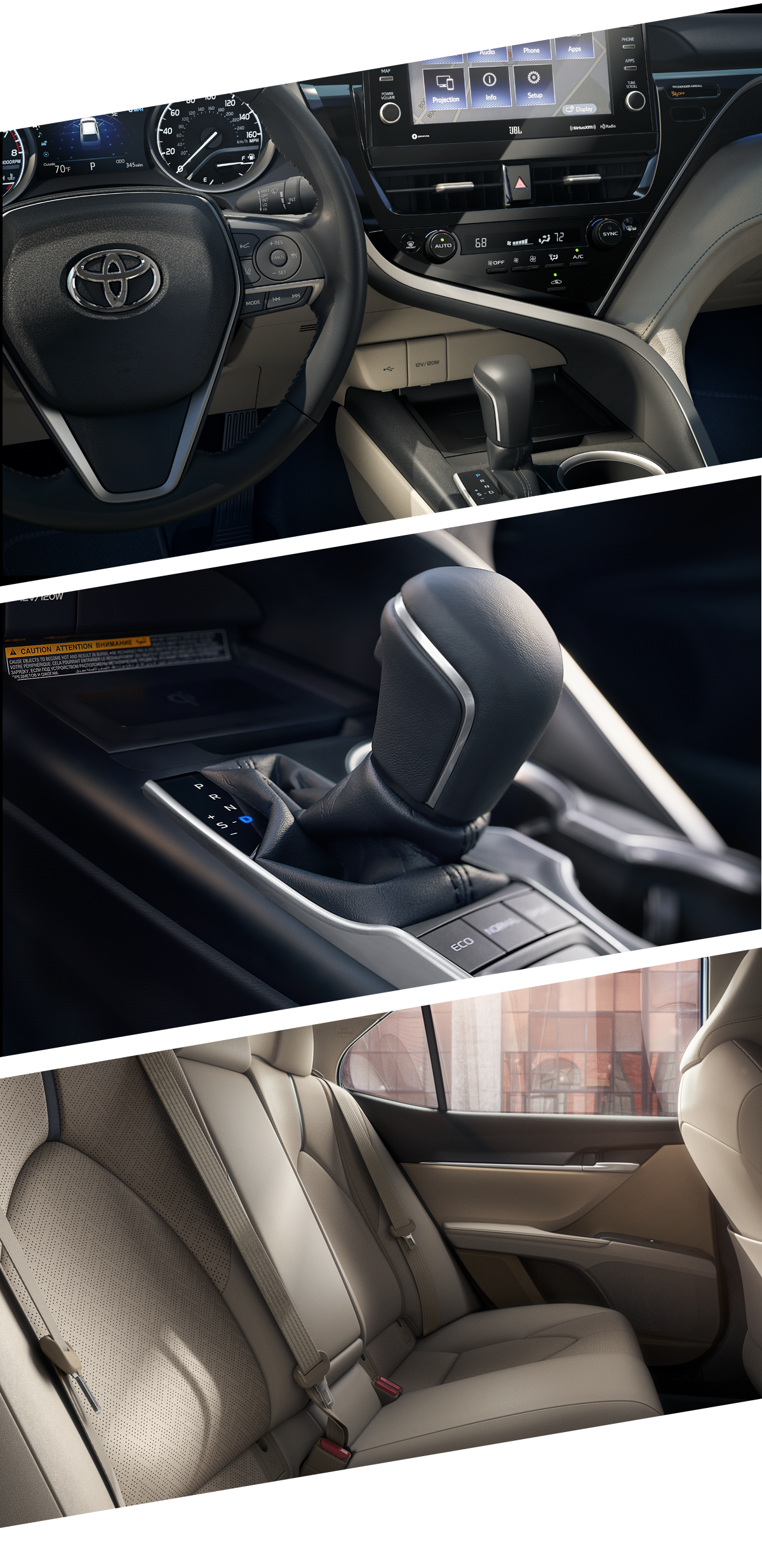 What's New in the 2021 Toyota Camry?
For 2021, Toyota has updated the technology options onboard the Camry. A 7-inch touchscreen now comes standard for crystal-clear control over the car's infotainment system, and Toyota also offers a 9-inch version. Available features for the Camry include navigation, a Wi-Fi hotspot, Amazon Alexa, and smartphone integration for Android and Apple devices. The Camry has also earned excellent safety scores for 2021, and it bolsters its protection with driver assistance tech options like pedestrian detection, automatic emergency braking, and traffic sign recognition.
The Camry accommodates up to five people with a cushioned cabin and ample interior space. Adults will have plenty of legroom, and when young children ride along, you can fasten them securely with two complete sets of LATCH car seat connections. Cloth upholstery and other standard furnishings are smooth and stylish, and you can opt for upper trims like the Camry XLE with leather seats, wood inlays, and ambient lighting.
From commuting around Greenville to embarking on the longest road trips, the Camry maintains a smooth, relaxing ride. It stays balanced on highways and twisting paths, and if you're looking for a decidedly sporty experience, consider the Camry SE and XSE trims, or opt for the Camry TRD which comes with a hearty V6 engine, unique suspension, and sport seats with extra bolstering. A 4-cylinder engine powers most 2021 models, generating 202 to 206 horsepower depending on the trim. You can also consider the available 301-horsepower V6 for extra agility. True to Toyota's reputation, the Camry demonstrates admirable fuel efficiency on streets and highways.
History of the Toyota Camry
Toyota brought the Camry to North America in 1983, offering the car in both hatchback and sedan body styles. Although the modern Camry now comes in a roomy midsize frame, the original models were distinguishably smaller, and they would likely be classified in the compact car category today. This changed when Toyota redesigned the Camry in 1992, expanding the body to its contemporary proportions. They also introduced a coupe variation, and the Camry became one of the country's quickest-selling vehicles by 2002. The Camry underwent another redesign in 2018, and its latest generation continues to build on its legacy of reliability and efficiency.
Save on the Camry at
Oakes Toyota
The Toyota Camry is ready to go here at Oakes Toyota, and you're welcome to drop by whenever you want to get behind the wheel. While you're here on our lot in Greenville, you can also explore our entire new Toyota selection to see all your options. As you shop, don't forget to check out our current deals and offers.