Corolla for Sale in Greenville, MS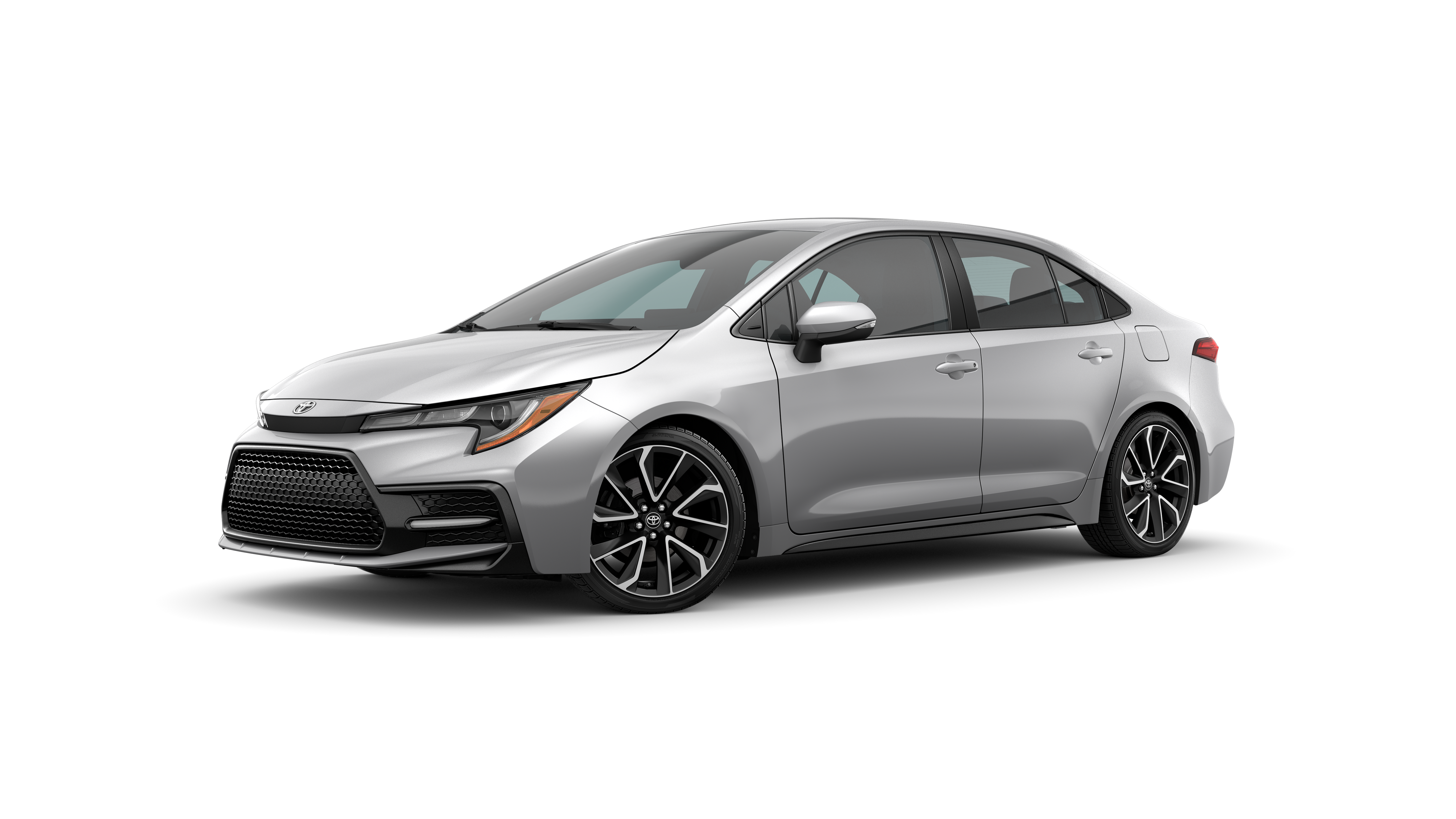 Since its debut in the 1960s, the Toyota Corolla has established itself as a mainstay on roadways around the world. Drivers across the globe rely on this versatile compact car for its high value and low price. Its smooth ride and comfortable cabin make rides of any length enjoyable, and its efficient engine bolsters value with impressive gas mileage. The car can also be equipped with an array of technology options for safety and fun.
If you want to see why the Toyota Corolla is one of the world's top selling cars, come try it out for yourself at Oakes Toyota. Whenever you come see us in Greenville, you'll be able to take this compact car for a test drive. We know you'll be pleased with its comfort and convenience once you're in the driver's seat.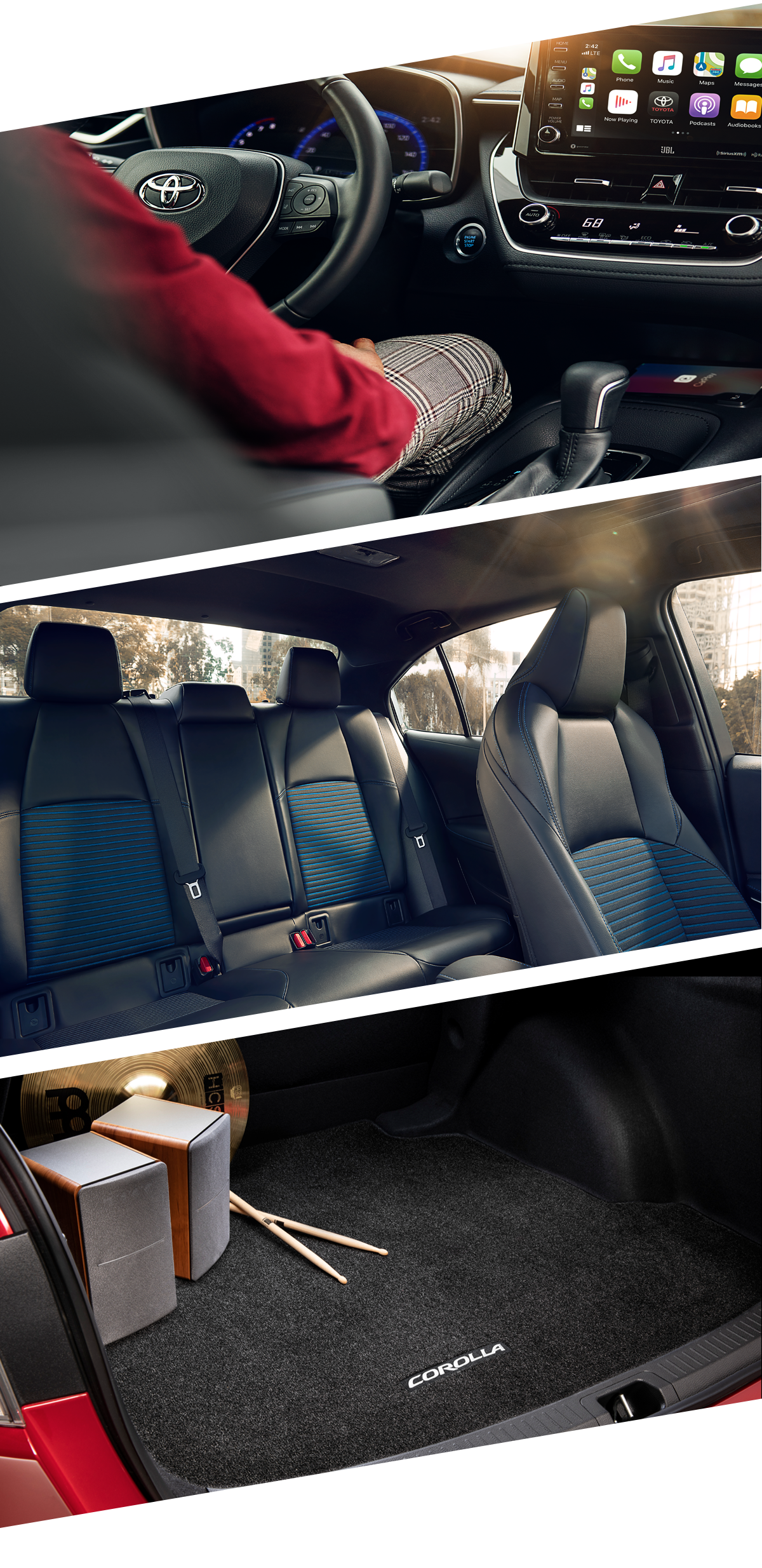 What's New in the 2021 Toyota Corolla?
Toyota has issued head-turning updates to the Corolla sedan and hatchback body styles for 2021. The sedan is now available in the limited-production Corolla Apex Edition, which comes with unique chassis tuning and distinctive looks. The hatchback is now available in the Corolla Special Edition, which sports a Supersonic Red paint job on a unique body kit. Toyota also offers an available tire repair kit that leaves more room in the hatchback's storage space by replacing the spare tire.
The 2021 comes standard with a 7-inch touchscreen for easy control over its onboard technology. Entertainment and connectivity tech like smartphone integration, Amazon Alexa, and a Wi-Fi hotspot all come standard, as do safety systems like lane departure warning, traffic sign recognition, and automatic emergency braking. More tech options like adaptive cruise control, pedestrian detection, and navigation are also available.
The Corolla's cabin is both sturdy and comfortable, with room for up to five people in both the sedan and hatchback variations. Maximum cargo capacity varies by body style, with 13.1 cubic feet for storage in the sedan's trunk, and 23.3 cubic feet in the hatchback when the rear seats are folded. The standard materials are soft and handsome, and you can opt for upper trims and enhanced features like the Corolla XLE with heated front seats and leather upholstery.
The Corolla exhibits smooth handling and responsive steering on streets as well as the highway. The standard engine for 2021 is a 139-horsepower 4-cylinder, while the SE and XSE sedan can be equipped with a 169-horsepower engine. A version of this powerhouse also comes in the hatchback. The Corolla demonstrates Toyota's renowned fuel efficiency with either option, and the car is also available as a hybrid for enhanced fuel economy.
History of the Toyota Corolla
The Corolla debuted in North America in 1968, delighting U.S. drivers with its affordable price, quality cabin, and overall dependability. The car was originally available in station wagon and sedan body styles to appeal to the interests of the time, while a hatchback variation eventually took the station wagon's place. Toyota paid close attention to the market and driver interests, and when they learned that drivers were interested in a larger vehicle, they expanded the Corolla's frame in a 1970s redesign.
The Corolla has always adapted to changes in driver needs and interests, and in the 1980s, it received a host of new updates. Over the course of this decade, it became one of the most heavily-demanded vehicles in the world, and it cemented its appeal with its high-value combination of reliability, comfort, and safety. Toyota completely redesigned the Corolla again in 2020, launching its next generation with a wide selection of new technology options for driver assistance and safety.
Find the Corolla at
Oakes Toyota
The Toyota Corolla is waiting for you here in Greenville, so come see us whenever you're ready to take a closer look. At Oakes Toyota, you can find this popular compact car and more in our new Toyota inventory, and our team can work with your checklist to determine all the right features for your needs. Remember to check out our latest deals and offers to save big on the vehicle you want.